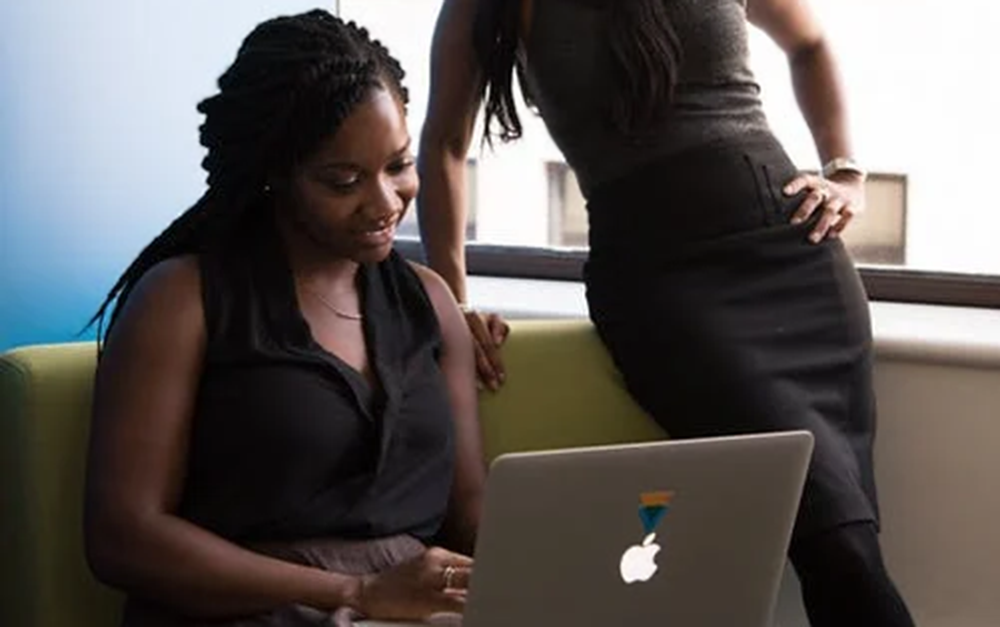 Innovation Tips to Help You Gain Traction in a Competitive Market
Image via Pexels

By Poppy Williams
When you choose to enter the world of entrepreneurship, you know that means that you'll constantly be in battle with others for your fair share of the market. Your competitors feel the same way, meaning that you have to stay ahead if you want to maintain and grow your business.
Today's tips can help you restructure and realign your operation so that you hold on to your edge.
Get organized with technology.
Technology plays a huge role in how we operate our businesses. Never is this more evident than how it helps us manage our time and organize our work day. Fortunately, these types of apps and software are no longer reserved only for big-box corporations. With a bit of research, you can find programs, such as a calendar app, project management system, or invoicing platform, that can help you keep up with everything from meetings and deadlines to your employees' vacation requests and paychecks.
Optimize your workflows with process mining.
If your employees are constantly searching for the best way to get things done, then you can benefit from process mining. Process mining essentially reads the data your business systems create to look for pain points where you can optimize and streamline. Process mining can also help you discover hidden data, more sales opportunities, and ways to keep your customers happier than ever. There's no specific tool that makes sense for all businesses, and before you decide on a process mining platform, make sure that you know your data sources and have a general idea of who will be involved and when you expect to see results.
Reduce overhead and increase efficiency with remote work.
Gone are the days when employees all had to be on-site for you to keep a watchful eye on their productivity. Instead, and as Forbes clearly underscores, there is much value in remote work. Off-site workers may be up to 40% more productive and 41% more engaged and cost you around $11,000 less per year. Where possible, consider allowing employees to work from home and with a bit of flexibility in their schedules.
Take advantage of specialized skills with freelancers.
Your employees also don't have to be employees at all. Just because someone is not on your payroll does not mean they will do their very best to improve your business. By contrast, freelancers, who also usually work remotely, have specialized skills, and you only pay for the time they work on your actual project. Crowdspring notes that some of the best freelancers for small businesses include those who can write a business plan, perform market research, build your brand, and develop your online presence. Because freelancers are more productive since they are already experts in their field, you'll save money here that you can put into other areas of your business.
Connect and market to your customers with digital media.
Digital, social, or influencer marketing. No matter what you choose to call it, the internet has made it much easier for us to advertise and connect with our customers. There are many ways you can build a better customer experience by using online connectivity. Something as simple as a Facebook page – Facebook has nearly three billion active users every month – or an e-commerce shop will allow your customers to interact with you where they are already looking for products and services.
One of the most effective tools for social media marketing is the humble meme. With its simple text and easily recognizable visuals, a well-crafted meme can powerfully convey key messages about a product or brand. By using a meme creator, you can create a customized meme in just a few minutes by adding your own text design and background.
Content marketing has become an essential tool for businesses in today's competitive digital landscape. Not only does it help to position a company as a thought leader in their field, but it also allows businesses to directly connect with their target audience and better understand their needs and preferences. With the right content strategy in place, companies are able to build strong brand recognition and forge meaningful relationships with potential customers. Learn more about content marketing by visiting Cornerstone Content.
Innovation does not have to be scary, expensive, or all-consuming. The few tips above are relatively easy to implement and will each provide an added layer of support for your business so that you can focus on what matters the most: your products and your customers.
Visit Utomic for high-quality phone cases, protectors, glass, and accessories!